The grand opening ceremony of the Botanic Garden of 2019 Beijing International Horticultural Exhibition (hereinafter referred to as Beijing Horti-Expo) was held on April 29th, 2019.
About 200 people had attended to celebrate the grand opening of the Botanic Garden, including Chen Bei, deputy secretary general of Beijing; Zhou Jianping, deputy director general of Beijing Horti-Expo Coordination; Li Zhuowen, deputy secretary general of Shenzhen; Wang Guobin, director general of Shenzhen Urban Management and Law Enforcement; Vanke honorary chairmen Wang Shi, board chairman Yu Liang, senior vice president Ding Changfeng; Vanke board of directors and the construction parties.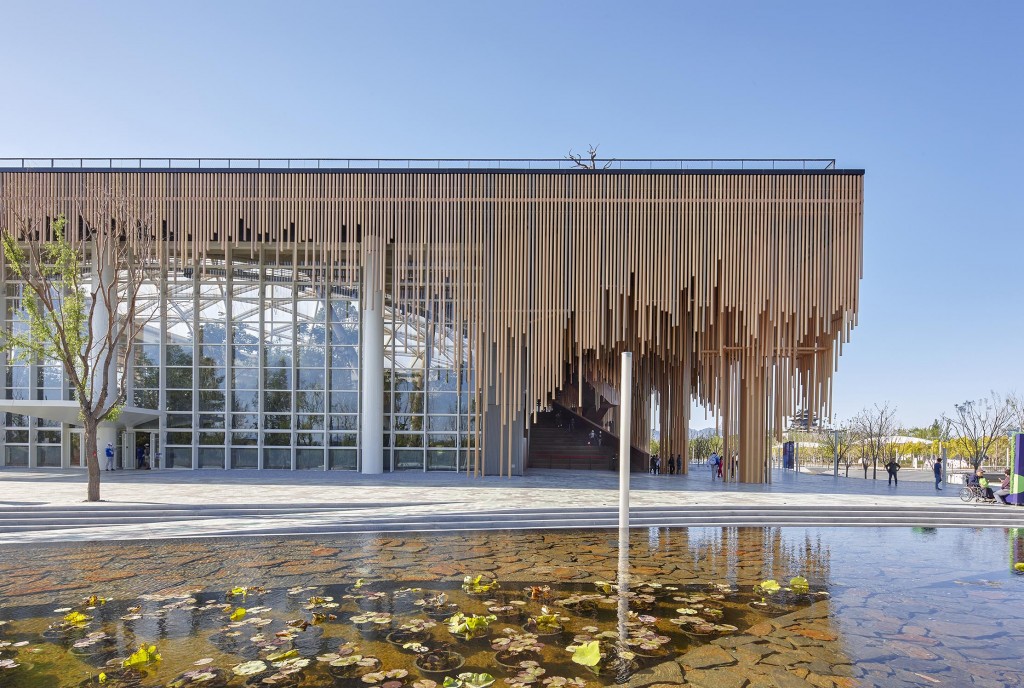 Botanic Garden is one of the four core venues of this Horti-Expo. It is located in the garden center which covers a site area of 39,000 m2 and a building area of 9,660 m2, and it is the only venue that owns greenhouse exhibition. The architectural design concept is "rising horizon" with the building surface being inspired by plant roots. The exhibition presents visitors with the great life force which was once hidden underground.