On March 23rd, 2019, Shenzhen Pingshan Library designed by URBANUS held the opening ceremony, starting a trial operation in the morning.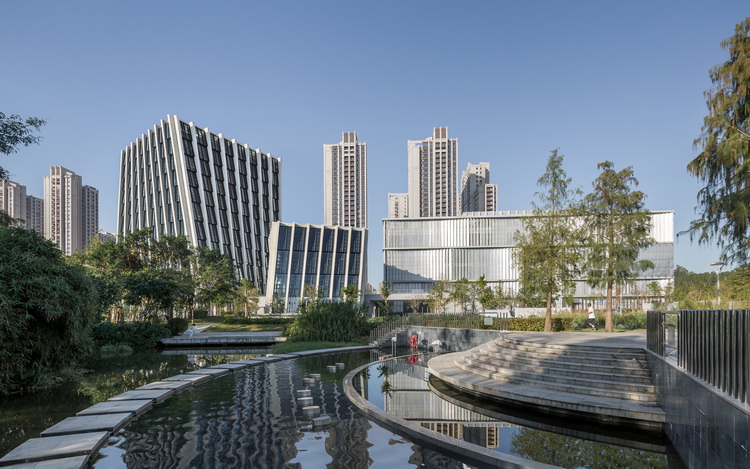 Pingshan is a new administrative district in northeast Shenzhen. Shenzhen's industrial upgrade has transformed Pingshan from the former large industrial zone to an innovation highland, and the soaring housing prices has also brought more young people to this district which has made Pingshan one of the youngest areas in this young city Shenzhen. Furthermore, government has initiated the "cultural prosperity project" in time which aims to create an east Shenzhen cultural highland based on the local culture of Pingshan, in which Pingshan cultural settlement could be said as the acropolis.
The design team proposed an idea of turning high-end cultural hall into accessible cultural settlement in peoples' daily life, and finally won the design competition. Although the original scheme was changed due to many reasons, the design team always remained the same and finally made the scheme a better solution considering the context, function, future development, etc.