Project Manager: Zhou Yalin, Zhang Xinfeng, Lin Haibin, Zhang Jiajia
Project Architect: Zhao Jia, Travis Bunt, Juliana Kei (Architecture)| Zheng Na (Interior) | Wei Zhijiao (Landscape)
Team: Zhang Haijun, Lin Junyi, Wang Yanping, Sun Yanhua, Zang Min, Cao Jian, Han Xiao, Zhang Ying, Wang Ping, Li Nian, Chen Guanhong, Yu Xinting, Xie Shengfen, Liu Kan, Silan Yip, Darren Kei, Sam Chan, Neo Wu, Danil Nagy, Daniel Fetcho, Yuan Nengchao, Lian Lili (Architecture)| Lin Ting, Zhang Yingyuan (Landscape)| Xu Luoyi (Technical Director)
Project Location: Northwest corner of West Sungang Rd. and Huanggang Rd., Futian District, Shenzhen
Project Period: 2012-now
Project Status: in Construction
Site Area: 64,000㎡
Floor Area: 105,000㎡
Client: Shum Yip Land Company Limited | Shenzhen Kezhigu Investment Co., Ltd.
LOFT Design Collaborators:
Structural & Mechanical: ARUP
Construction Documents: CAPOL
Interior: Shenzhen Decoration and Construction Industrial co.,Ltd.
Landscape: Shenzhen BLY Landscape & Architecture Planning & Design Institute
Facade Consultant: Zhuhai Jingyi Glass Engineering
Lighting Consultant: SPEIRS+MAJOR
Logo Consultant: Corlette Design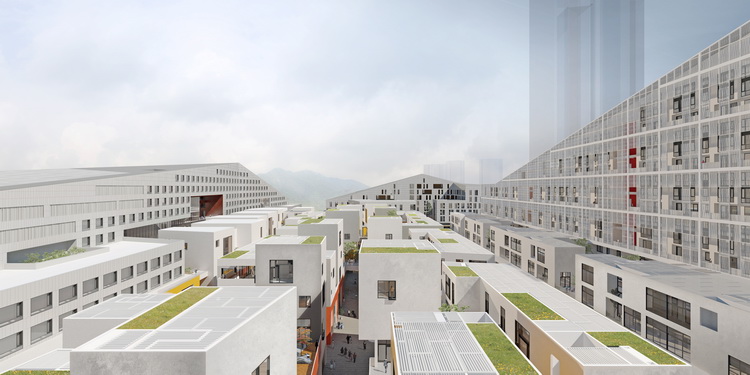 This base is a high-end commercial complex with 6 high-rise towers containing offices, hotels and business apartments. Adjacent to the CBD and Huaqiangbei shopping district, it is also located between two center parks in Shenzhen. URBANUS'design task is to construct a 100,000 m2 loft of apartments and offices on the top of a shopping center larger than 60,000 ㎡.
To release the enormous pressure from the vertical dimension of the high-rise tower, we take advantage of the large area of the LOFTs, creating two artificial mountain volumes, in response to the huge scale of the towers. At the same time, the design connects the project to the natural form of the surrounding Lotus and Penholder Mountains. This design also enclosed a quiet space, by connecting the 3-4 level high-density office LOFT through exquisite sidewalks, creating a small town with rich spatial variation. There are also some public spaces, such as the LOFT Theater and the Trading & Exhibition Center that gradually transform the "big" and "solid" periphery space to the "small" and "virtual" inner dynamic region. The Loft Town has accommodated a shopping mall, business offices and apartments, creating a new model of settlement which integrates residents, offices, shopping malls and cultural spaces.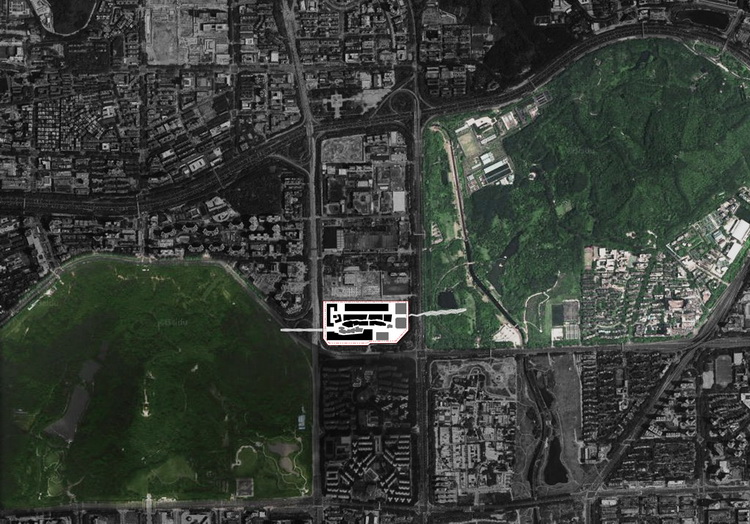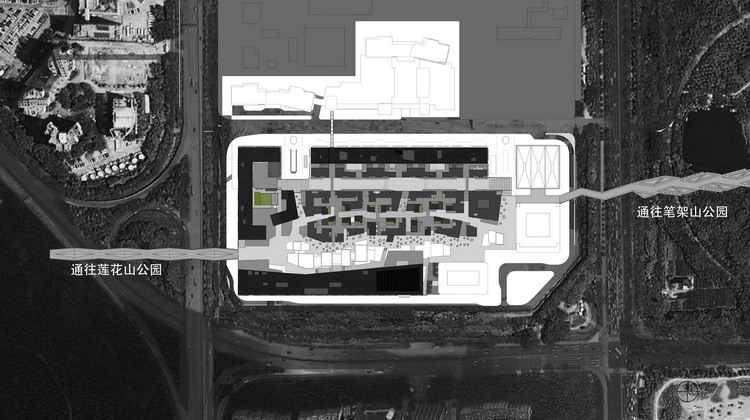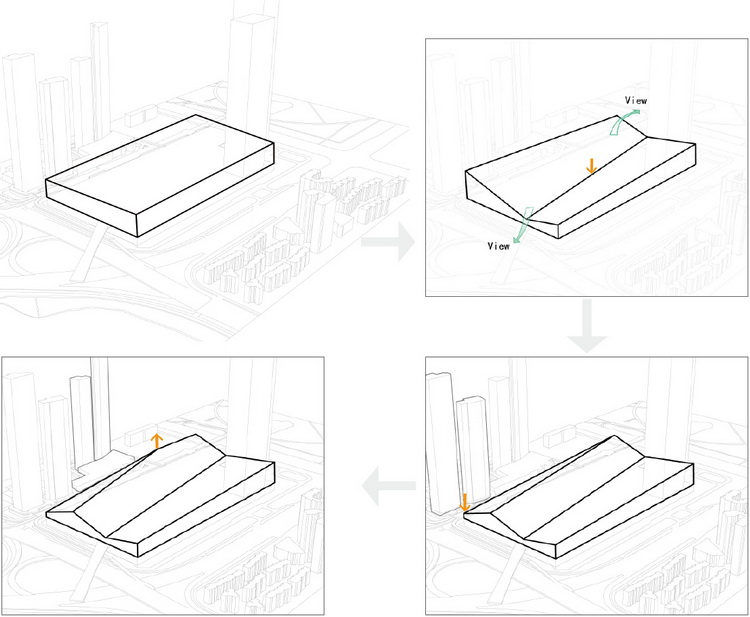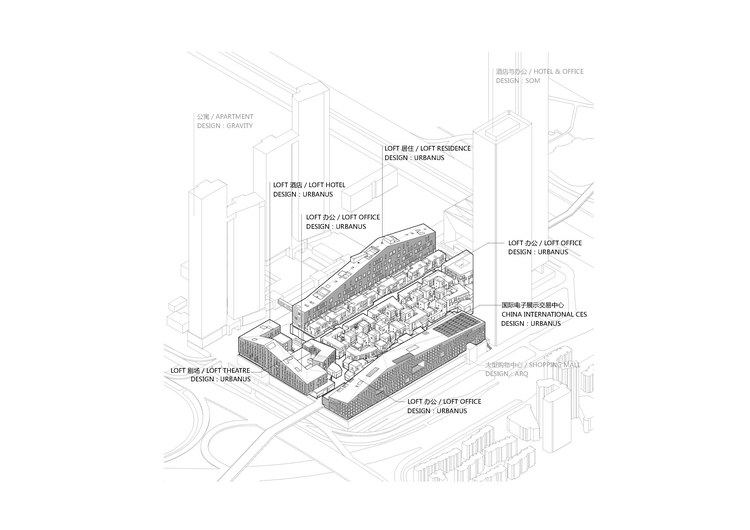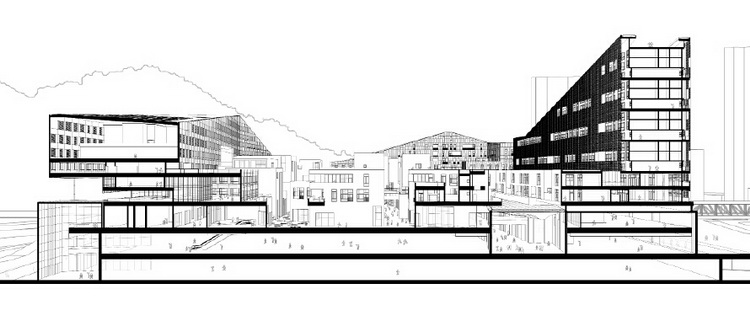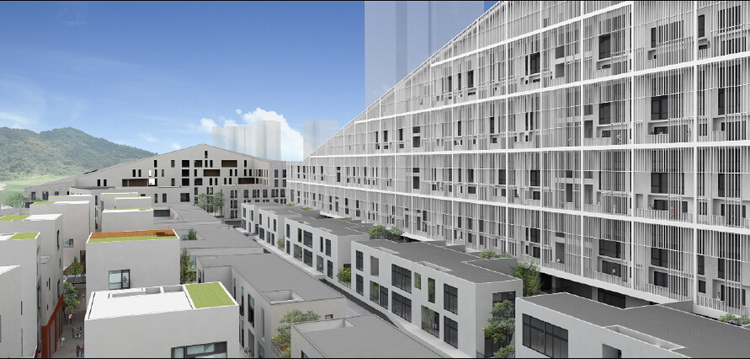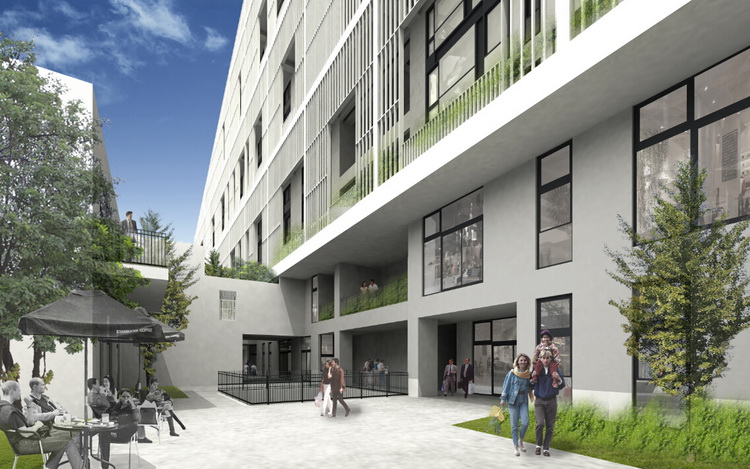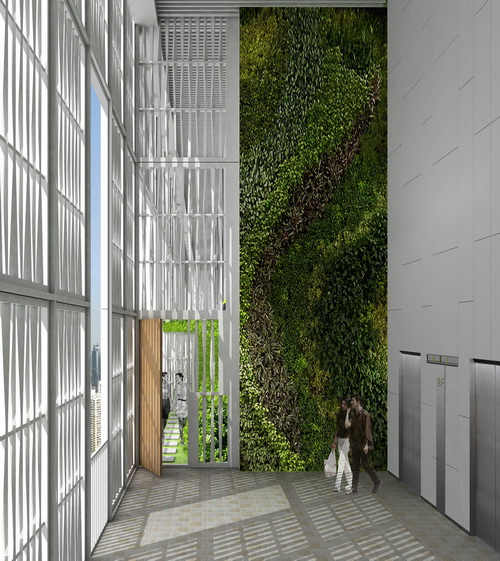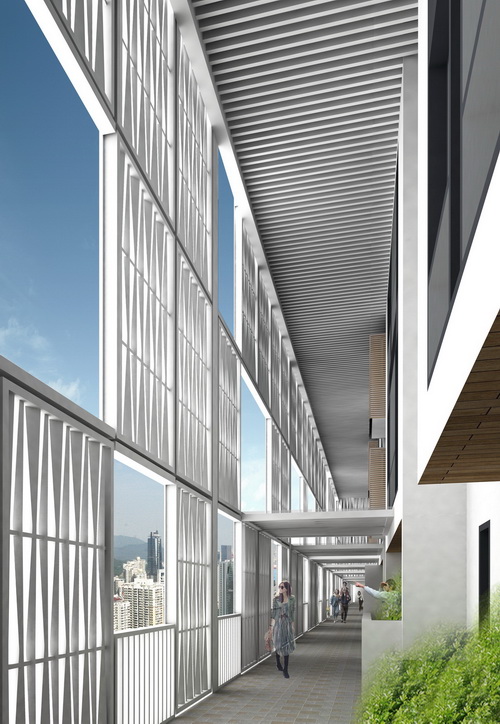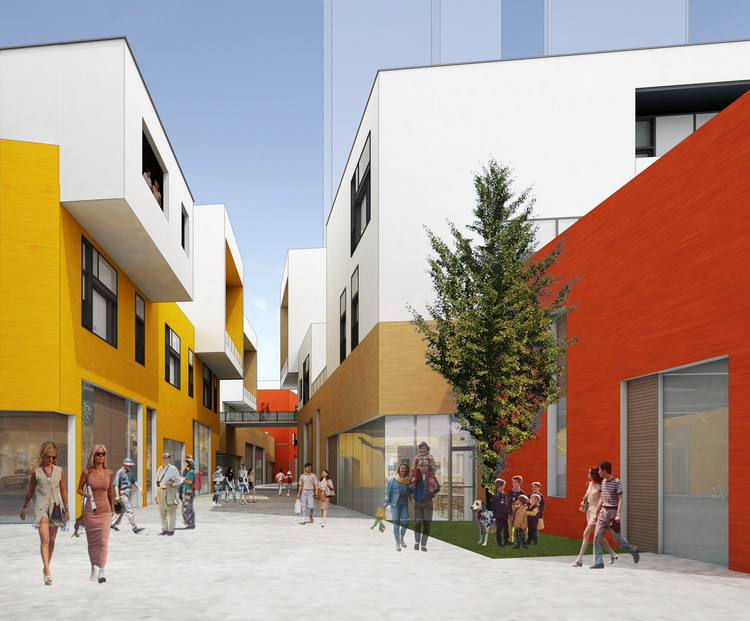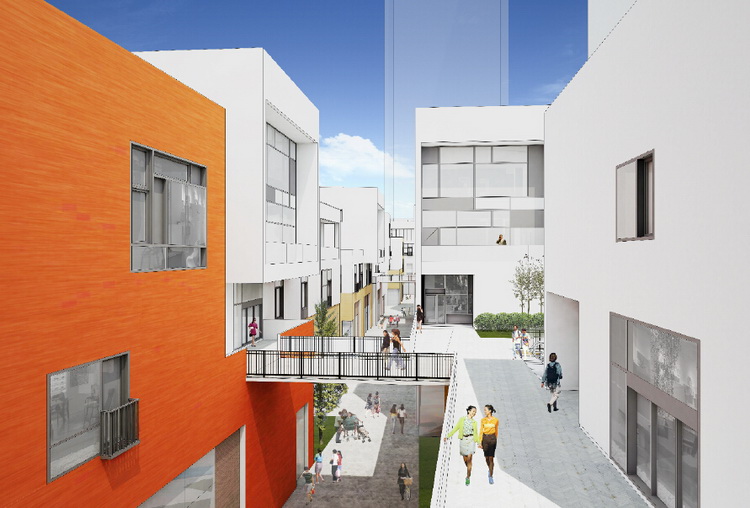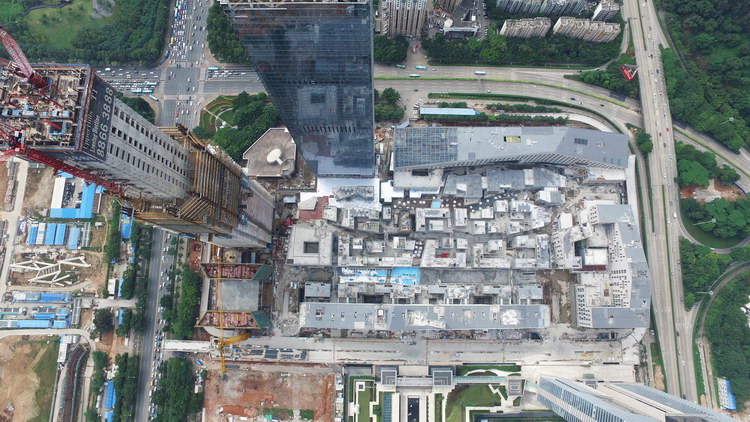 © SHUM YIP LAND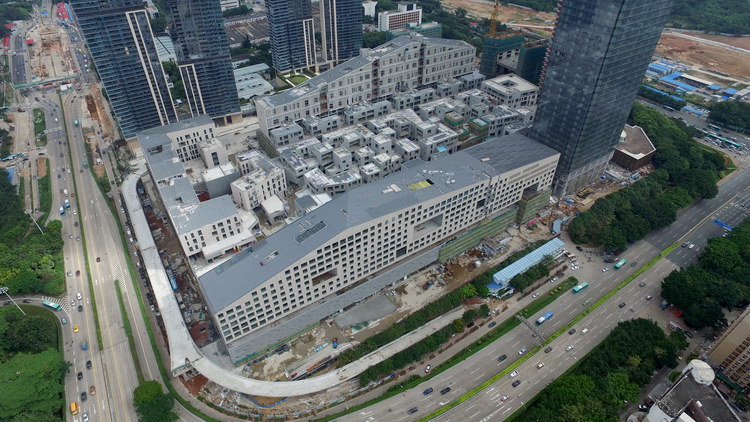 © SHUM YIP LAND