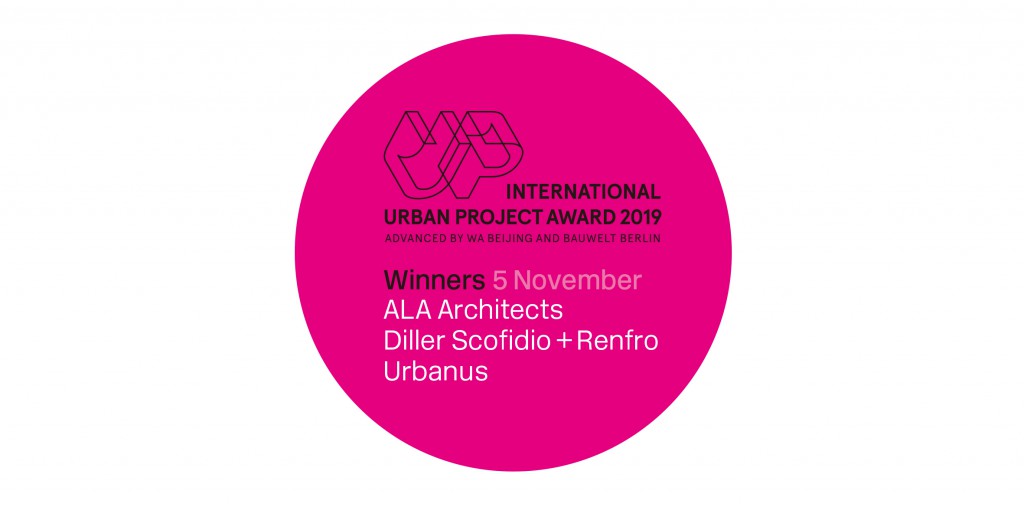 .


As an important event on the opening day of BAU 2019 China Conference and 2019 CADE Architectural Design Expo, the 2019 International Urban Project Award (IUPA) Awards Ceremony was held on November 5, 2019 (Tuesday) at the Shanghai New International Exhibition Center (SNIEC). Principal architect Meng Yan from URBANUS (Shenzhen) and two other winner representatives from ALA (Helsinki) and Diller Scofidio + Renfro (New York) Architects delivered speeches. In the next two days, dozens of architects from various countries successively stage presentations and discussions on various topics such as Human Scale Architecture and Digital Design for Visionary Architecture.
.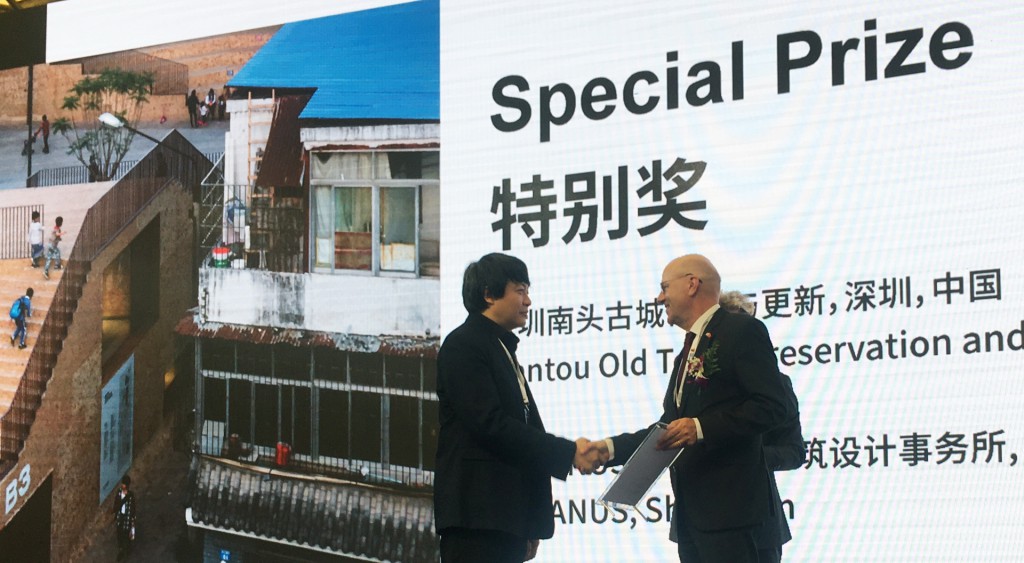 Meng Yan, Principal architect of URBANUS accepted the award
.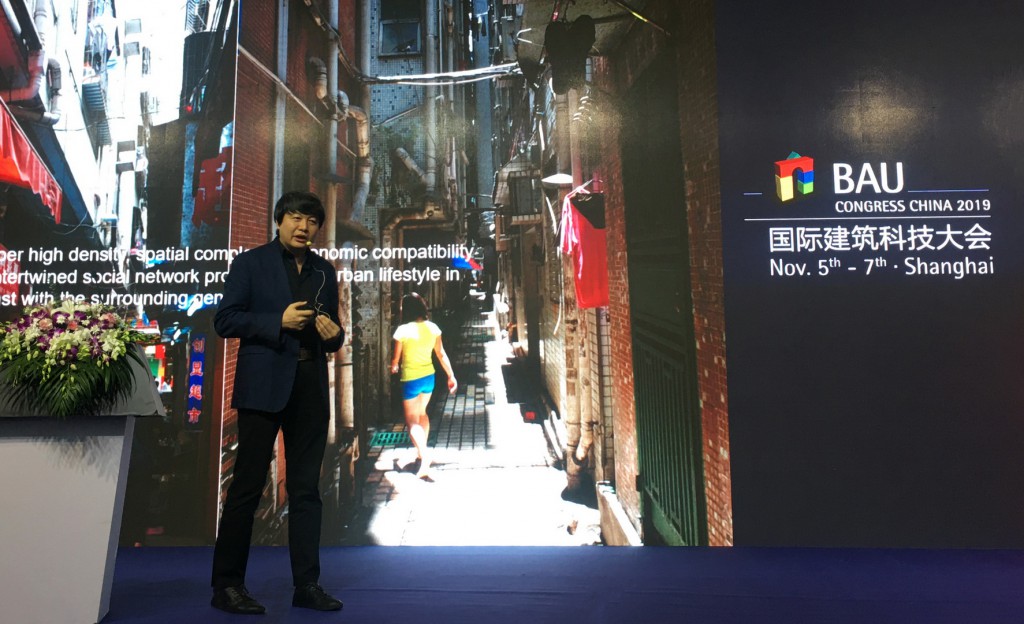 Meng Yan, Principal architect of URBANUS delivered a speech
.
The eight shortlisted projects are from Germany, Italy, Spain, China, Russia and South Africa. Winners are the following: Oody Library, The Shed and Nantou Old Town Preservation and Regeneration.
.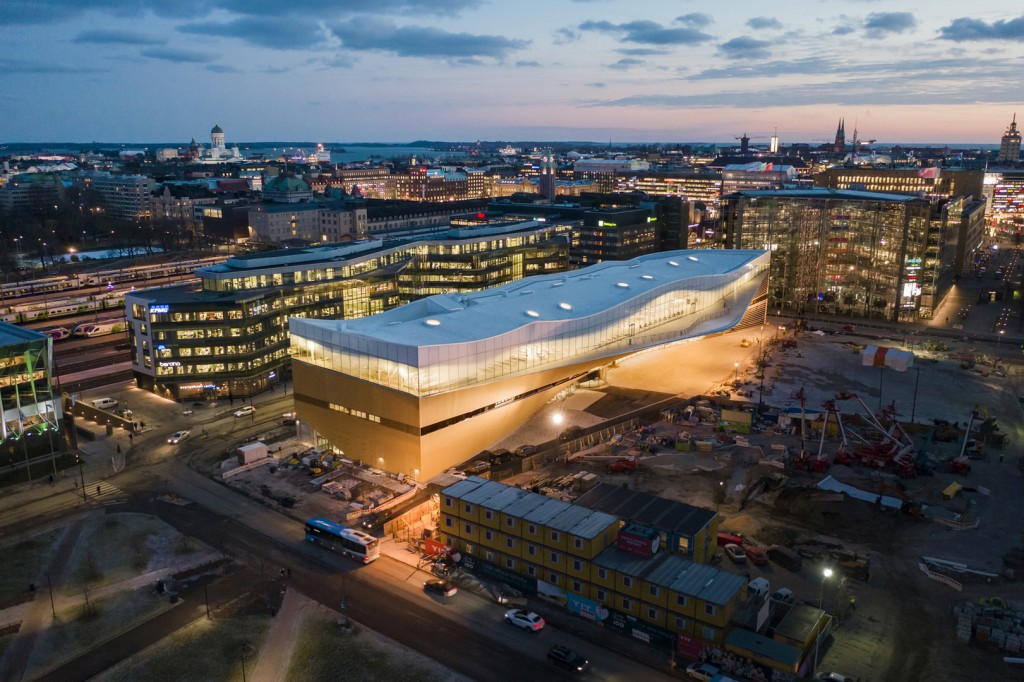 ALA Architects – Oody Library(Location: Helsinki, First Prize)
Image from the Web
.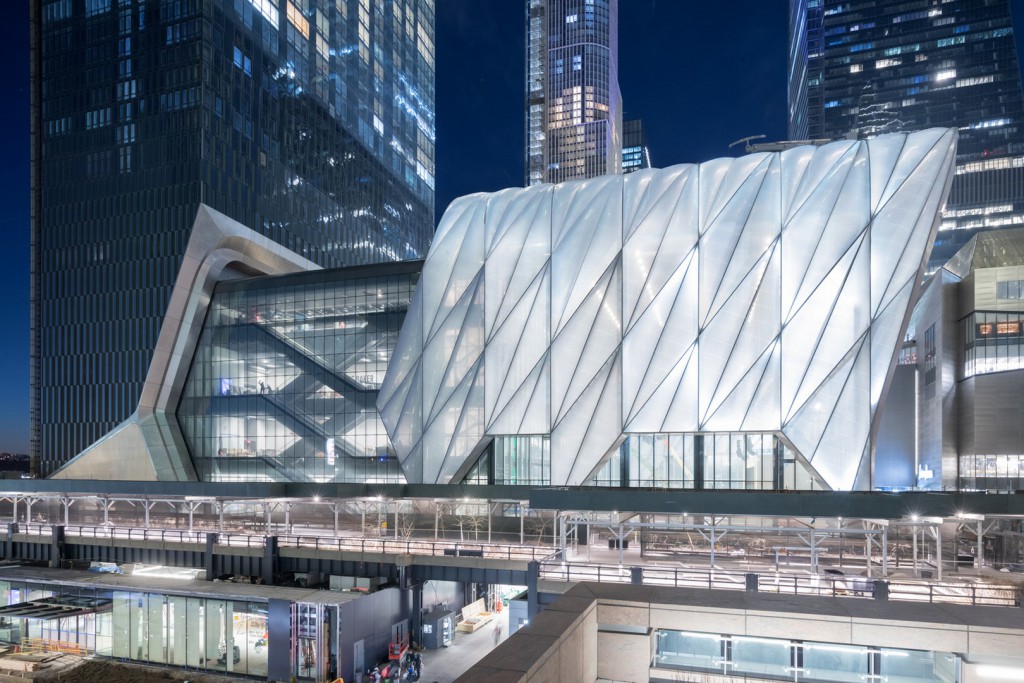 Diller Scofidio+Renfro – The Shed(Location: New York, Special Prize)
Image from the Web
.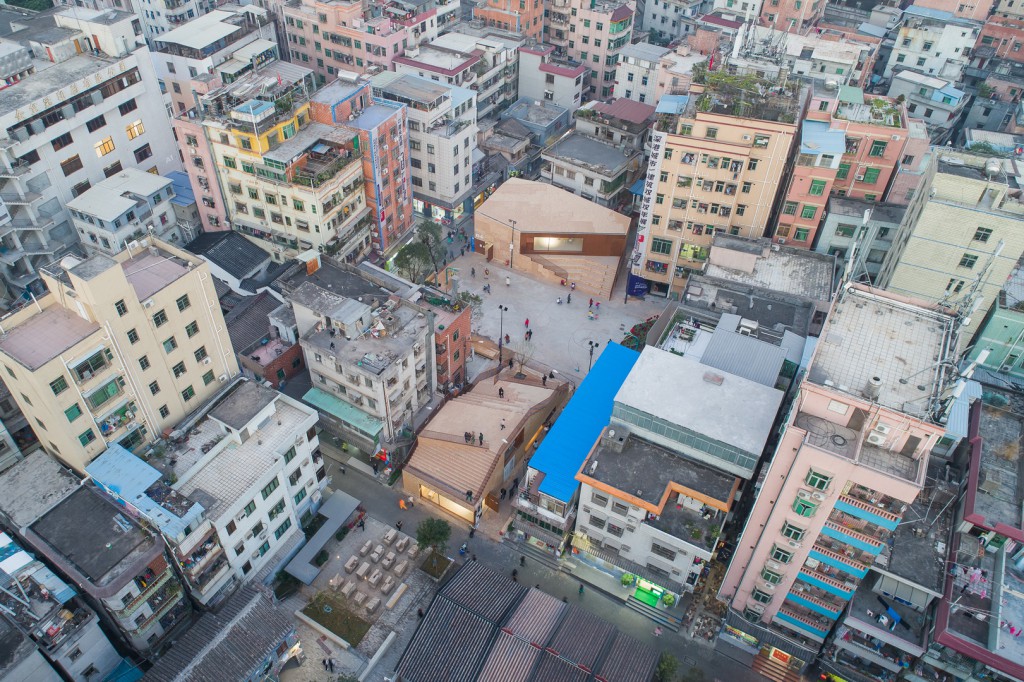 URBANUS – Nantou Old Town(Location: Shenzhen, Special Prize)
(Click the image for project details)
.
With the support by Bauwelt magazine from Berlin, World Architecture WA magazine from Beijing and many other organizations such as The Architectural Society of China , a new award called the "International Urban Project Award (IUPA)" was launched. The award aims to engage the debate on the values of architecture stimulating in an exemplary way the urban context all over the world.
The main criterion for the selected projects is that they are truly outstanding for the further development of architecture and urban design in an international discourse. Architects, urban planners and landscape architects (individuals or groups) from all over the world are all qualified to apply the award. After the preliminary selection by the experts, 45 projects from 21 countries and regions were participated in the final review in October. All award-winning projects and finalists will be published in WA and Bauwelt as well as shown on the fairgrounds of the SNIEC from November 5-7.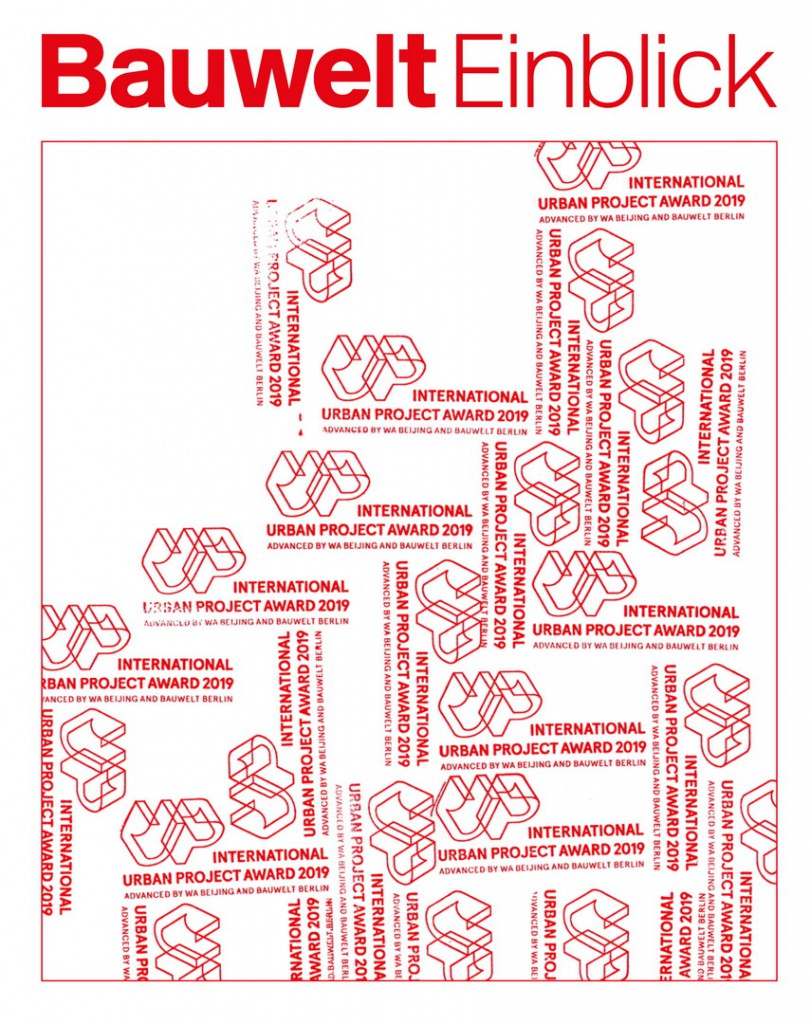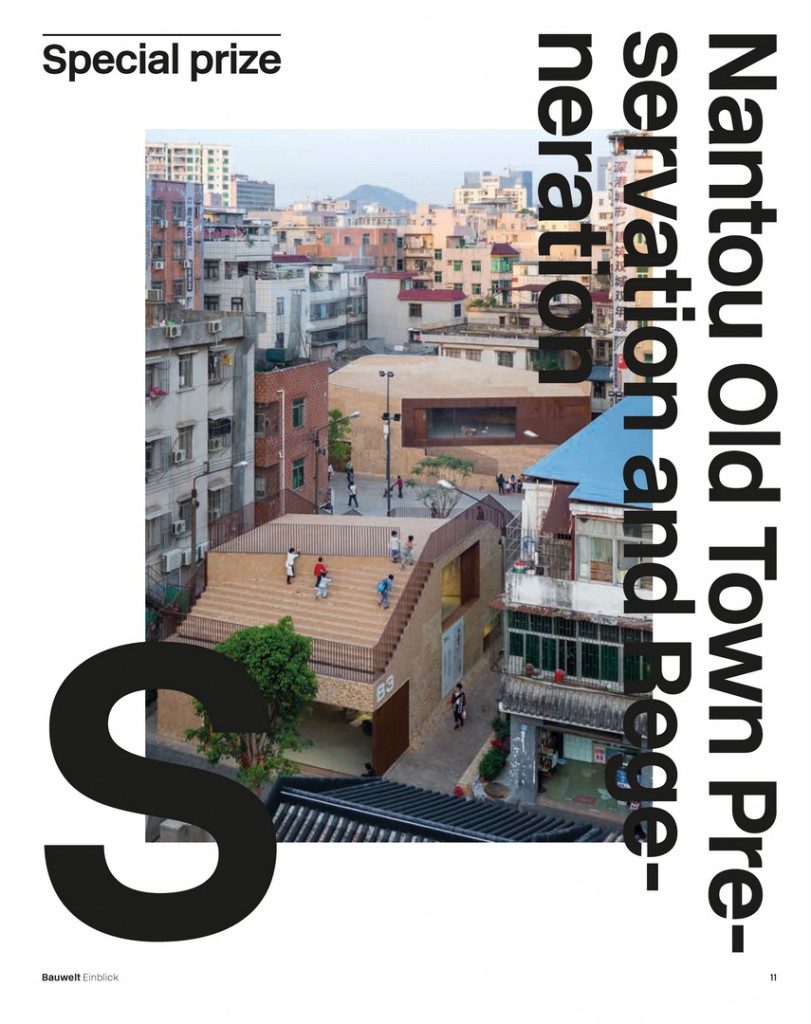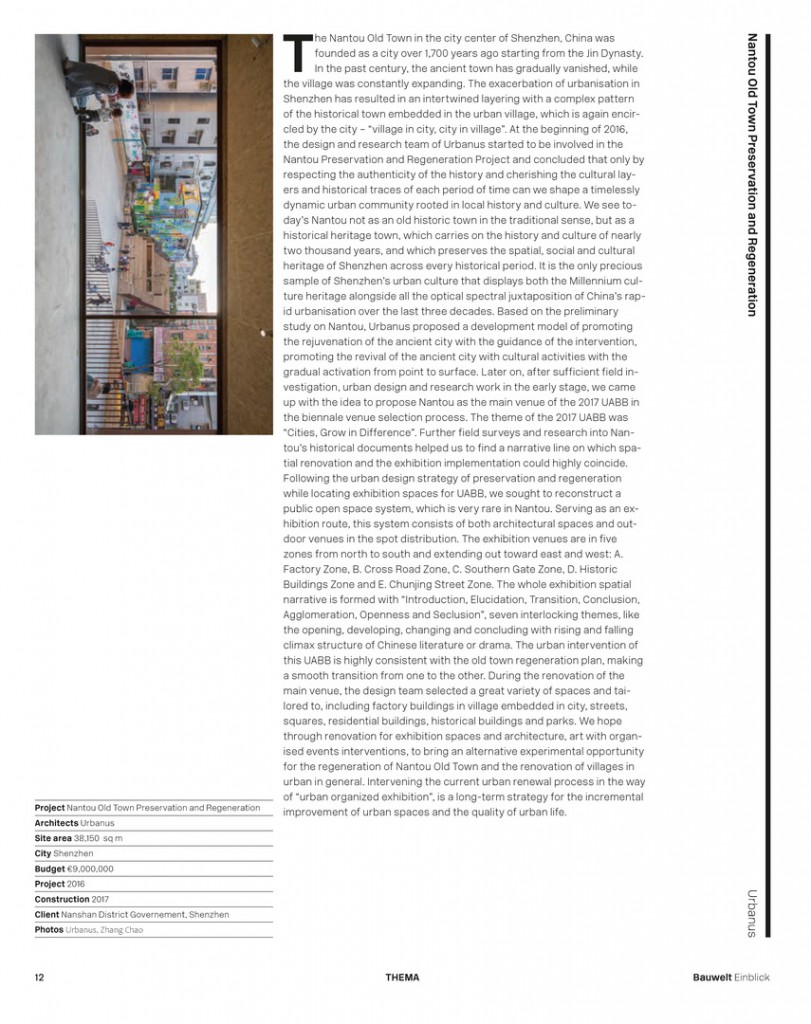 .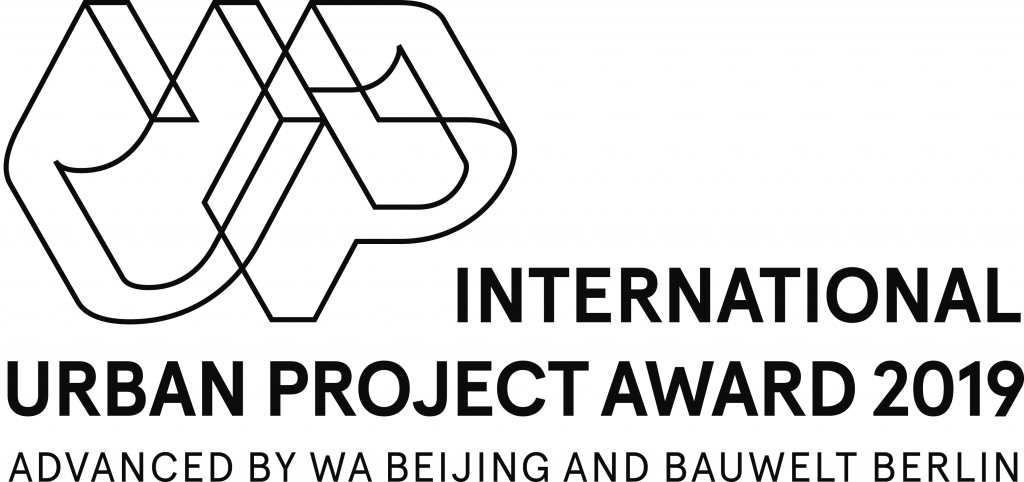 Project Videos:
深双展首次植根深圳城中村. 腾讯视频. 2017.12.26
Publications::
南头古城保护与更新项目获"世界未来城市计划 (IUPA)"特别奖